C.B. RADIO EQUIPMENT
---
SHENGDA
ML-145
| | |
| --- | --- |
| FREQUENCY RANGE | 26 TO 28 MHz |
| IMPEDANCE | 50 OHMS |
| GAIN | 4.0dBi |
| POLARIZATION | VERTICAL |
| RADIATION | OMNI |
| VSWR | < 1.5:1 |
| MAXIMUM INPUT POWER | 150W |
| CONNECTOR | PL259 |
| HEIGHT | 1600 MM |
| SUITABLE MOUNT | MOST SO-239 STYLE |
| WEIGHT | 0,4 KG |
| LIGHTNING PROTECTION | DIRECT GROUND |

Suitable for use with any mount that is "SO-239" style.
R495,00 NO STOCK
CAN BE USED WITH ANY OF OUR MAG MOUNT BASES OR BOOTLIP MOUNT
CHECK THEM OUT ON OUR "HAM" MOBILE ANTENNA PAGE
---
COMET HF10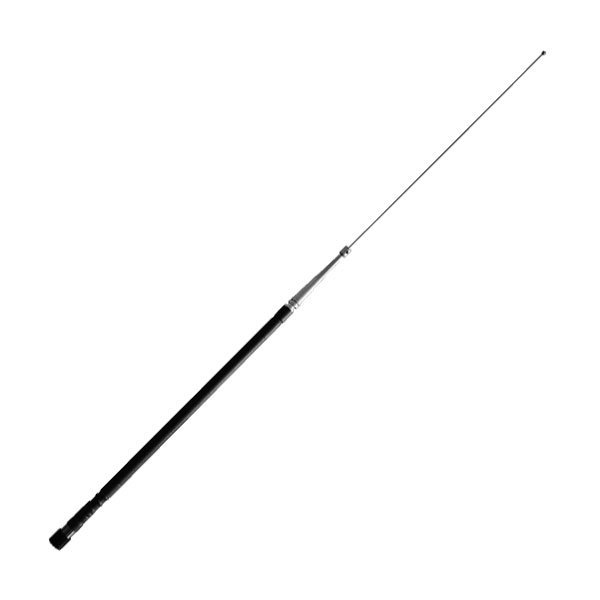 IF YOU ARE TECHNICALLY COMPETENT AND ARE WANTING MORE MOBILE PERFORMANCE,
THEN THIS QUALITY, JAPANESE 28 MHz AMATEUR BAND ANTENNA MAY SUIT YOUR APPLICATION.
YOU WILL NEED TO OWN AND KNOW HOW TO USE AN SWR METER TO "STRETCH" THE RESONANCE DOWN TO 27MHz.
CAN BE USED WITH ANY OF THE SO-239 STYLE MOUNTS, BOOTLIP OR MAG MOUNT.
NB: TO RESONATE IN THE "S.A." PORTION OF THE 11M BAND, A LONGER WHIP (APPROX 75CM) WILL BE NEEDED.
R795,00 LOW STOCK
---
SHENGDA
SD-T3-27MAG CB MAGNETIC MOUNT MOBILE ANTENNA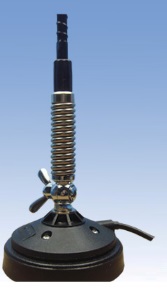 95mm magnet base with 4m of RG58, terminated with a PL-259 connector.
The included low profile helically wound antenna can handle 150W (SSB) maximum input power.
Being approximately 75cm in height, it is generally suitable for boot or roof mount applications.
R595,00 NO STOCK
---
SHENGDA END-FED HALF WAVE BASE STATION ANTENNA
THIS CITIZENS BAND BASE STATION ANTENNA IS MADE FROM ALIMINIUM ALLOY
AND STANDS 5.4M TALL. RATED AT MAXIMUM 200W (SSB) INPUT POWER,
IT CAN CLAMP TO A MAST OF 40-50MM DIAMETER.
RATED PERFORMANCE IS 3,5DBi
R1095,00 NO STOCK
---
NISSEI K-SWR-1000 SWR/POWER METER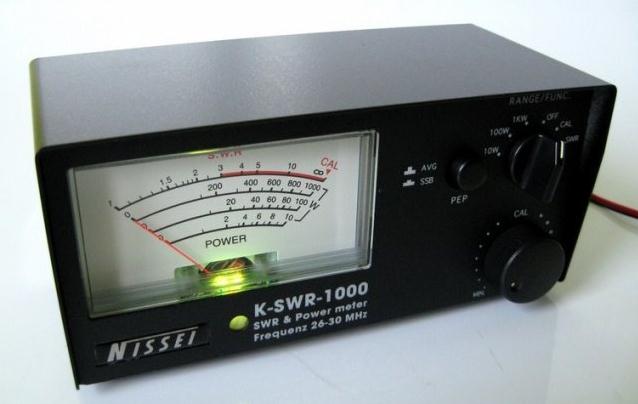 NO STOCK
---