USED EQUIPMENT
On rare occassions I trade in used equipment against
the purchase of new equipment, etc.
This is where you'll find my small inventory.
All prices below exclude shipping
---
BARLOW WADLEY XCR-30 MARK2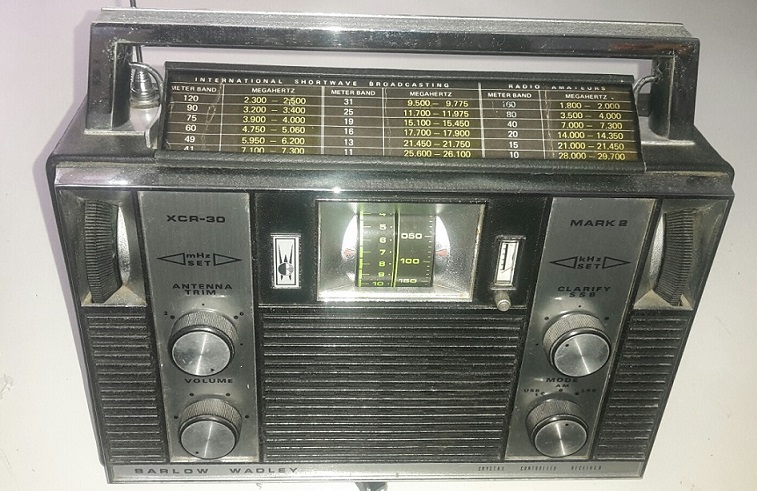 Designed and manufactured in South Africa during the 1970's, this portable shortwave receiver
was considered the one-to-own by shortwave listeners and radio amateurs.
Somewhat rare, the "Wadley" has become a collectors item. This particular speciment is in fair shape, especially
considering it's vintage. The D cell battery holder has a corroded spring (but will work on external power) and the telescopic whip is "loose".
In working condition, however it will need some lubrication and love.
*** TAKEN ***
---
WOUXUN KGUV920P
VHF/UHF TRANSCEIVER
PLUS
AVAIR AV20-25
20A CONSTANT/25A SURGE SWITCH-MODE POWER SUPPLY
ALL FOR JUST
*** SOLD ***
---
ANYTONE AT-6666 10M TX/RX
*** RESERVED ***
---